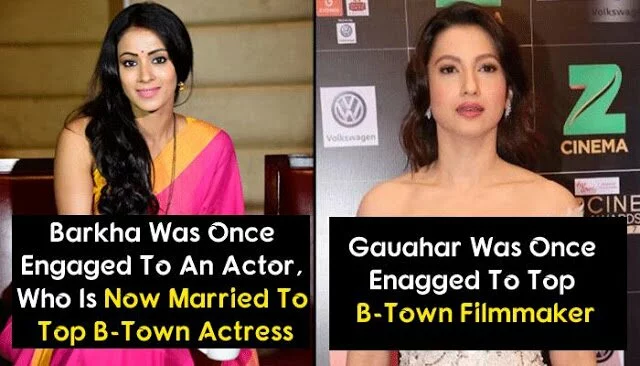 6 Television Celebrities Who Were Engaged But Never Got Married To Each Other
4. Rakhi Sawant and Elesh Parujanwala
The controversy queen Rakhi Sawant chose Canada-based businessman, Elesh Parujanwala as her life partner, among 15 other contestants who participated in the reality show Rakhi Ka Swayamvar. The two got engaged on the show itself but broke up soon after the show ended. While Rakhi said it was their different mindset that led to the break-up, Elesh claimed that she used him to give a boost to her career.
5. Ratan Rajput and Abhinav Sharma
Following the footsteps of Rakhi Sawant, TV actress Ratan Rajput too had a swayamvar on national television named, Ratan Ka Rishta. She chose Abhinav Sharma as the winner of the show, and the two got engaged. But just like Rakhi and Elesh, these two too called it quits due to compatibility issues.
6. Sajid Khan and Gauahar Khan
Not much is known about Sajid Khan and Gauahar Khan's affair, as it all happened before they were famous. But, their Wikipedia pages say that the two got engaged to each other in 2003.