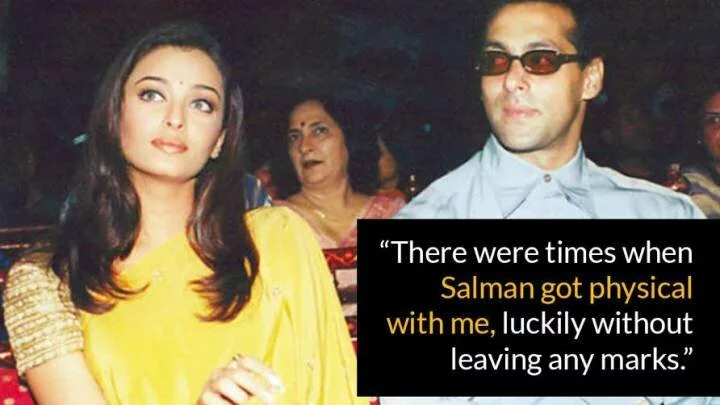 Bollywood Celebrities Who Came Up With 'Dirty Secrets' About Their Exes!
Revelation time! Presenting the list of such celebrities who revealed Dirty Secrets about their exes. These revelation is surely gonna shock you.
1. Shilpa Shetty revealed dirty secret about Akshay Kumar

Shilpa and Akshay's affair and breakup both were talk of the town. Post breakup Shilpa talked about her relationship with Aksay saying that, "Akshay Kumar used me and conveniently dropped me after he found someone else. The only person, I was upset with, was him. But I'm sure he'll get it all back. It's not easy to forget the past so soon, but I'm glad I've had the strength to move on. Today, he's a forgotten chapter as far as I'm concerned. I will never work with him again. Professionally, things have never looked better."
2. Shahid and Kareena's ugly separation

Post breakup Shahid shared, "I blame it on my being a good boyfriend. I was in a four-and-a-half-year-old relationship and very committed. Now, I have learnt better. And I shall not be the most wonderful boyfriend. My most successful film Jab We Met came when Kareena and I had broken up. I can only see it from a practical point of view. And I feel that some choices didn't work for me."


3. Hrithik and Kangana both reveals the Dirty Secrets about their relationship
Alot has been said about each other. On one side Kangana's sister Rangoli post the snap of Hrithik and Kangana claiming that they were in relationship and on the another side in a recent interview Hrithik claimed that he was never ever in relationship with Kangana nor he ever sent her any mails.
4. Amrita & Saif ended their 13-year-long relationship.After ending 13 year long relationship
Saif Ali Khan shared that, "It isn't nice to be constantly reminded of how worthless you are and to have taunts, jeers, and abuses thrown at your mother and sister all the time. I've gone through all of it. It's also nice to be married to someone who's fun, beautiful and non-judgemental. All three things. It's better to have a hot and sexy wife. Never have room for regret and never say, 'Oh, I wish I was married to a beautiful girl." That is why he decided to end up his marriage with Amrita."
[ads1]

5. Aishwarya called Vivek Immature!
After Aishwarya rai broke up with Vivek Oberoi he was left all heart broken. After parting ways, Aishwarya rvealed that she ended her relation with Vivek as he was immature.
6. Aishwarya rai revealed Dirty Secrets about Salman Khan
Aishwarya Rai made shocking revelation about her relationship with Salman Khan. She shared with media that Salman use to abuse her. She was quoted sating,, "After we broke up, he would call me and talk rubbish. He also suspected me of having affairs with my co-stars. I was linked-up with everyone, from Abhishek Bachchan to Shah Rukh Khan. There were times when Salman got physical with me, luckily without leaving any marks. And I would go to work as if nothing had happened. I stood by him enduring his alcoholic misbehavior in its worst phases and in turn, I was at the receiving end of his abuse (verbal, physical and emotional), infidelity and indignity. That is why like any other self-respecting woman, I ended my relationship with him."
[ads1]

Continue To Next Page…

Buy Best "Mosquito Repellent" In Town At Affordable Price!