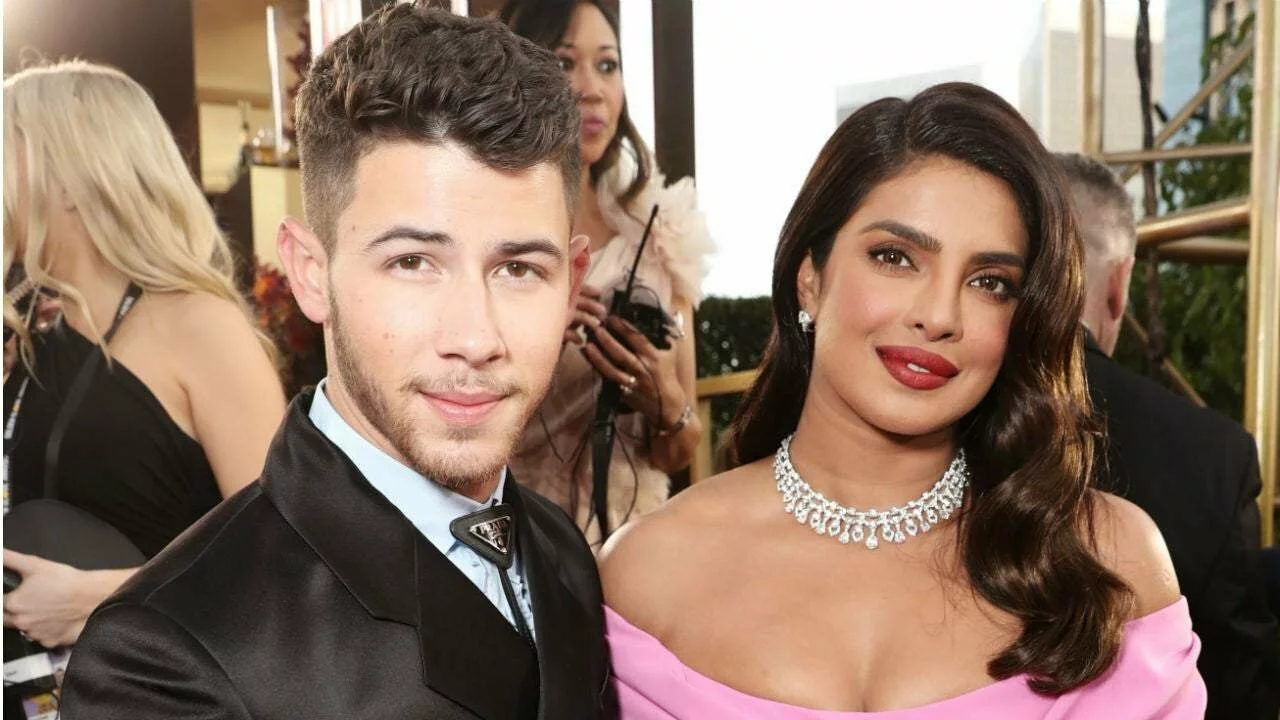 Cute AF! Priyanka Chopra Reveals What Nick Jonas Does When She Changes Her American Accent To Indian In This Throwback Video
Do you know what Nick Jonas does when Priyanka switches her American accent back to the Indian one? 
So apparently, Priyanka Chopra revealed an interesting observation by Jonas that whenever she argues with Nick her accent becomes so Indian that it becomes difficult for the Jonas Brothers' singer to understand but here's what he does to calm her as she said, "Whenever we start arguing, he physically changes my direction and he says that talk to the wall and when you're willing to have a conversation then I'll move you back." Well, that's a nice tip for all the married and unmarried couples, don't you think.
View this post on Instagram

Our accent does change and it is very natural… After everything that Priyanka Chopra has acheived, Haters can't stop talking about her accent… She doesn't even try to please her haters ….She just speaks with that amazing ACCENT…and honestly, she speaks a million times better than all her haters.. literally 😂 That part about Nick is so cute though Video :- @eastindiacomedy . . . . . . . . . . . . . . . . . . . . . #priyankachopra #nickjonas #prick #love #bollywood #hollywood #quantico #baywatch #newyork #nyc #la #losangeles #makeup #hair #eyes #joejonas #sophieturner #jonasbrothers #feminist #accent #feminism #womenempowerment #bollywoodfeminism #dildhadaknedo #ranveersingh #themetgala2019 @priyankachopra @nickjonas @sophiet @joejonas
While sharing the video, one of her fan clubs captioned it as, "Our accent does change and it is very natural…After everything that Priyanka Chopra has achieved, Haters can't stop talking about her accent…She doesn't even try to please her haters ….She just speaks with that amazing ACCENT…and honestly, she speaks a million times better than all her haters..literally. That part about Nick is so cute though."
View this post on Instagram

Aren't they the cutest 😍❣️❣️ . . . . . . . . . . . . . . . . . . . . .. . . . . . . . #priyankachopra #nickjonas #prick #love #bollywood #hollywood #quantico #baywatch #newyork #nyc #la #losangeles #makeup #hair #eyes #joejonas #sophieturner #jonasbrothers #pcatcannes #goldenglobes #kiss #metgala2019 #themetgala2019 @priyankachopra @nickjonas @sophiet @joejonas