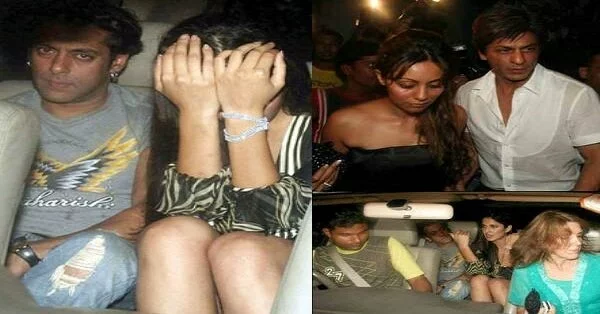 Katrina Kaif Controversies That Shocked Bollywood
The Big Boom Debacle
Imagine the shock when it was revealed that Katrina's big was a film down South which featured her doing the nasty with Gulshan Grover. Why Katrina, why? Why Gulshan?
The Infamous Ibiza Jaunt
Seeing as everything that can be said about this sensational picture has been said, written and shouted over already, let us just observe a minute of silence to marvel over the perfection of these two clandestine lovers.
The Birthday Party Spat
Salman and SRK threw down the gauntlet after an argument turned ugly at the birthday party hosted in her honor and thus began a five-year long industry wide cold war.

The Reported Salman Khan Abuse
Katrina's ride on the fame train comes at a high price – Witnesses have alleged that the actress has suffered physical abuse at the hands of her star boyfriend Salman Khan in the past.

The Ajmer Controversy
Katrina stirred the hornet's nest when officials that her attire wasn't appropriate for the shrine.
Continue To Next Page…

Buy Best "Mosquito Repellent" In Town At Affordable Price!