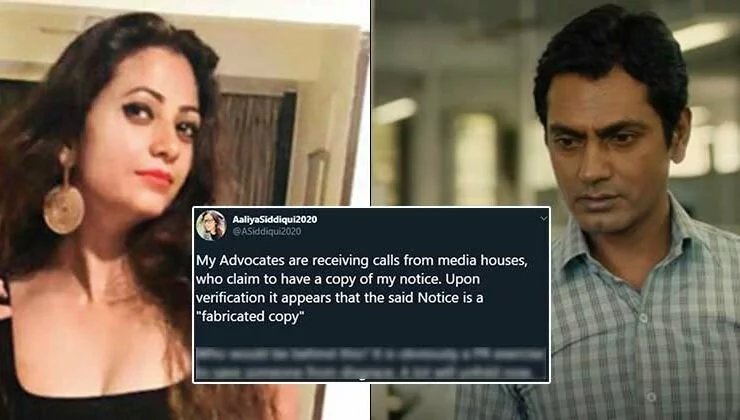 Nawazuddin Siddiqui's wife Aaliya lashes out at actor's PR team for LEAKING 'fabricated legal notice'
There have been reports doing the rounds that Nawazuddin Siddiqui's estranged wife Aaliya has demanded alimony of Rs 30 crore along with a 4 BHK flat at Mumbai's Yaari Road. Aaliya has now slammed all these reports through her tweets. Though she hasn't mentioned 'alimony' in her tweets, she hinted at those reports. Aaliya wrote in her tweets that her legal notice has been 'fabricated' and is circulated to media houses as a 'PR exercise to save someone from disgrace'. By someone, she obviously meant Nawaz.
Her first tweet read: "My Advocates are receiving calls from media houses, who claim to have a copy of my notice. Upon verification it appears that the said Notice is a "fabricated copy"
Who would be behind this? It is obviously a PR exercise to save someone from disgrace. A lot will unfold now."(sic)
In her next tweet, she wrote, "As an obvious "fabricated notice" is being circulated to Media Houses "as a part of PR exercise". I therefore request all media houses & journalists to refrain from using any part or portion of such fabricated notice OR even relying on the same to carry any story concerning me."(sic)
The divorce dispute is getting ugly day-by-day but Nawaz has not yet responded to the allegations by Aaliya.