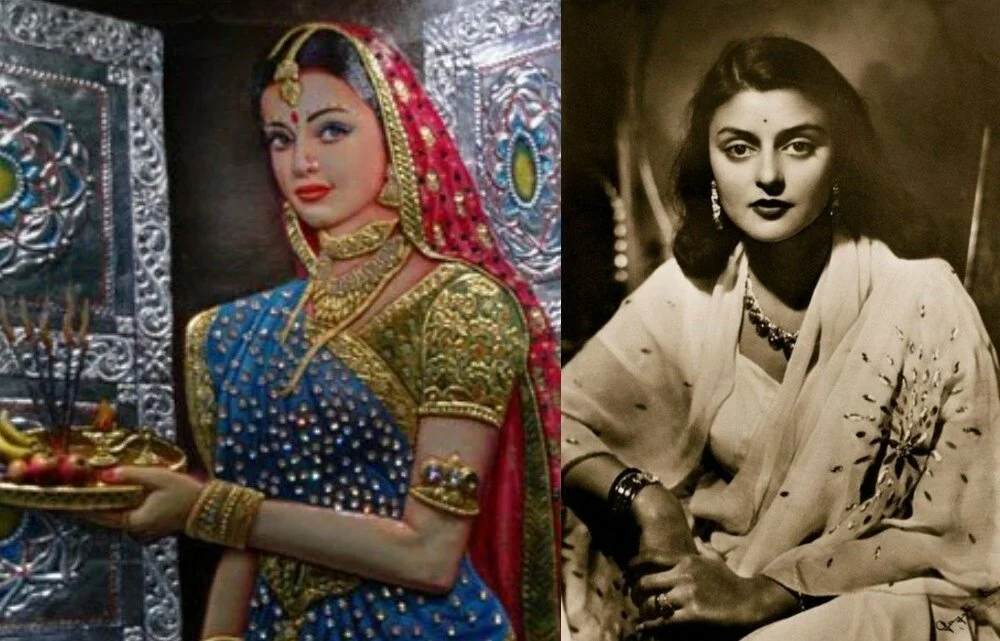 NOT ONLY PADMAVATI BUT THESE 6 MOST BEAUTIFUL QUEENS IN INDIAN HISTORY EVER ALSO NEED YOUR ATTENTION!
Alauddin Khilji and his obsession with Rani Padmavati led to a war on their kingdom Mewar. She gave her life in Jauhar. Apart from Padmavati, there are more beautiful queens in the Indian history whose tales of life and love have mesmerized many for ages.
1) Samyukta or Sanyogita
She was the daughter of Raja Jaichand of Kannauj and went on to be the wife of Prithviraj Chauhan, the king of Delhi. Known for her bewitching beauty she was a determined woman. The love between Prithviraj and Samyukta is one of India's most popular medieval romances.
2) Maharani Gayatri Devi
She died in 2009 at age 90. She was the third Maharani consort of Jaipur from 1940 to 1949, through her marriage to Maharaja Sawai Man Singh II. She was a fashion icon and was admired for her charm and beauty.
3) Sita Devi of Baroda
Maharani Sita Devi Sahib of Baroda, born to Telugu family on 12 May 1917 in Madras, India, died 15 February 1989 in Paris, France. She was known as the "Indian Wallis Simpson". She did two royal marriages. She was very stylish and had a modern touch in her clothes.
4) Rani Vijaya Devi
Rani Vijaya Devi, Thakurani of Kotda-Sangani was the eldest daughter of Yuvaraja Kanteerava Narasimha Raja Wadiyar. She was one of the most beautiful and intelligent queens of India. She died in 2005.
Continue To Next Page…

Buy Best "Mosquito Repellent" In Town At Affordable Price!