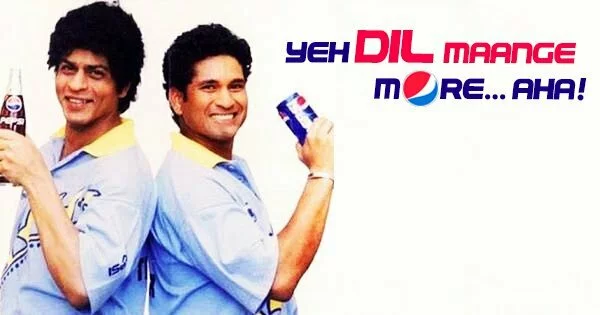 Remember Old Pepsi Ad In Which SRK Pretended To Be Sachin? This Ad Will Surely Give You That Nostalgia Feel!
This ad featuring young SRK, Sachin and other cricketers is capable to take us to those days, aren't they?
So, let's go back to 1999. The ICC Cricket World Cup was held in England & back then cold drinks ads were all the rage (Pepsi always made us think!). But, this on in which King Khan pretends to be the God of Cricket was epic:
Also Read:
15 Bollywood Actresses Who Flopped Despite Their Hot & Bold Avatars, Sad!
Diljit's Married Life is Mysterious as he Keeps Wife And Son Away From The Limelight