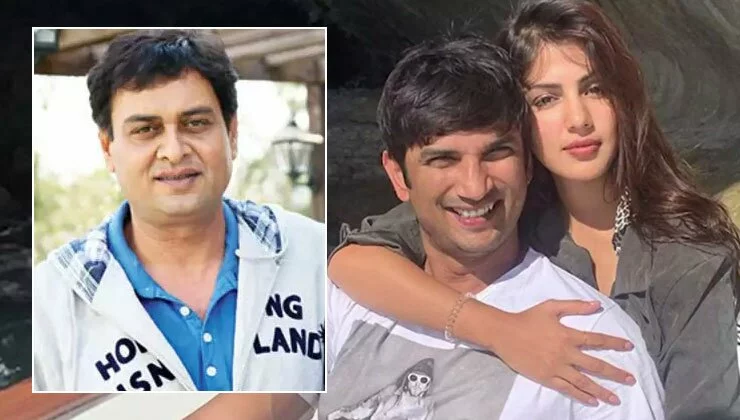 Sushant Singh Rajput and Rhea Chakraborty broke up before his suicide? Rumy Jafry reveals the truth
Sushant Singh Rajput and Rhea Chakraborty were in a relationship for quite a long time. There are even reports doing the rounds of social media that they were about to get hitched in November. However, his sudden suicide has put forth questions about their relationship. People have been questioning whether the two had broken up days before the day SSR committed suicide. Director Rumy Jafry finally clears the airs about the same.
Rhea went to meet SSR at the Cooper hospital when he had been taken there for post-mortem.
While Sushant and Rhea had never revealed anything about the breakup, people have been making speculations about the same online since the day he passed away. When director Rumi Jafry spoke to ETimes recently, he revealed that the two of them were to star together in romcom for him soon. They were even going to begin shooting after the lockdown restrictions were brought down.
Speaking to ETimes, he said that the three of them had gotten on a call together in the first week of June in order to discuss the project. But wouldn't it be awkward to shoot together if they had broken up? "He never told me about it, and Rhea, too, did not say anything of the sort. The last time I discussed this project with him was in the first week of June. They were together on the call. In fact, it was Rhea who got him on the call. Then, on June 12, I had messaged him, and he was very excited about the project," Rumy told ETimes.
When asked about the impending wedding in November, the filmmaker admitted that he wasn't aware of any such development. "I am not aware of the marriage bit. I got to know about it through the news media," he concluded while talking to ETimes.
Well, Rhea hasn't yet spoken up after the news of Sushant's suicide came forth. We shall wait for a statement from her end to clarify all these rumours floating on social media.