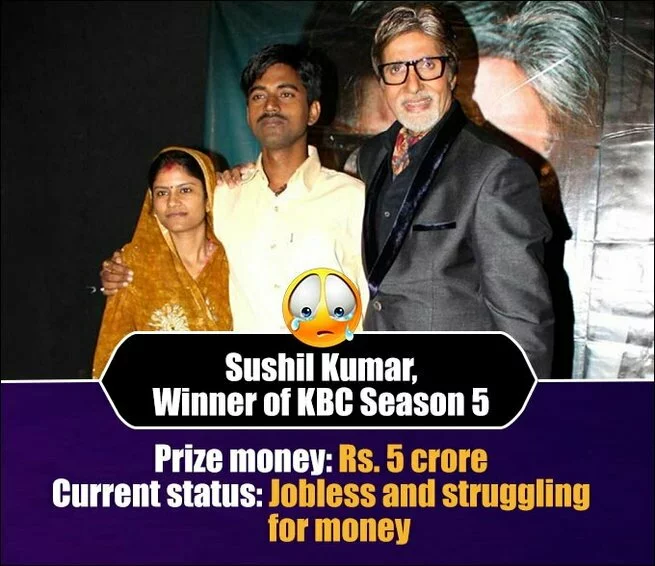 You Won't Believe How The Winners Of 'Kaun Banega Crorepati' Used Their Prize Money And Where They Are Now!
Sushil Kumar, Winner of KBC Season 5: Sushil Kumar, the 2011 winner of Kaun Banega Crorepati (KBC) season – V will soon embark his journey as a government school teacher. Sushil Kumar, who got Rs 3.6 crores after taxes from his Rs 5 crores prize money, has recently cleared the Bihar's Teachers Eligibility Test (TET). With his new government job as a school teacher, Sushil Kumar, India's first winner of popular television programme Kaun Banega Crorepati, will be earning Rs 18,000 as a monthly salary.
Sunmeet Kaur, Winner of KBC Season 6 Season 6 of KBC witnessed two winners Manoj kumar and Sunmeet Kaur. The story of Sunmeet Kaur is more inspiring. Despite a degree in fashion designing she was not able to pursue her designing dream because of family pressure. But the amount of Rs 5 crore proved to be like a key to change her life. She now owns a fashion house.