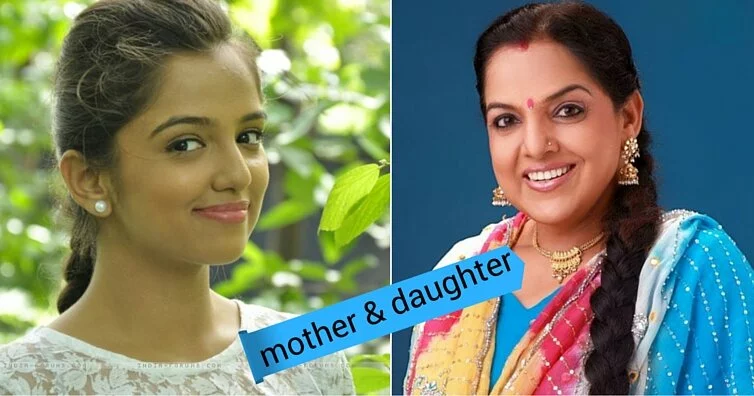 10 Television Celebrities Who Are Family, But You Never Noticed!
Ayaan Zubair Rahmani and Jannat Zubair Rahmani
Ayaan Zubair Rahmani's was born to an actor father Zubair Rahmani. Jannat is his elder sister.
Mehar Vij, Manav Vij, Piyush Sachdev and Akangsha Rawat
Mehar Vij married to Manav Vij. Piyush Sachdev is her elder brother. Piyush Sahdev got married to Akangsha Rawat.
Alok Nath and Vineeta Malik
Vineeta Malik is best known for her role of Daadi in Star Plus's popular Longest Running Show; Yeh Rishta Kya Kehlata Hai. She is the elder sister of Popular TV/Film Actor Alok Nath.
Alka Kaushal, Varun Badola and Rajeshwari Sachdev
Varun Badola is an Indian actor popular on small screen who got married to Rajeshwari Sachdev. Alka Kaushal is Varun's elder sister.
Sarita Joshi, Purbi Joshi, Ketki Dave and Rasik Dave
Sarita Joshi is a mother of Ketki Dave and Purbi. And, Rasik Dave is Ketki's husband.
[ads11]