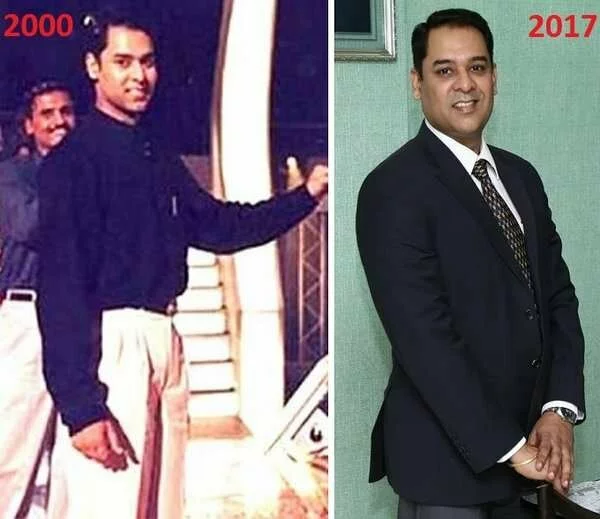 Remember Harshvardhan Nawathe, the First Winner of Kaun Banega Crorepati? He Once Lived the Life of a Superstar. 19 Years Later, Here's What He is Upto!
19 years ago, a quiet and shy aspirant from Mumbai became a superstar overnight. At that time, he was just 27 who dreamt to become an IAS officer. Little did he knew that his life will change by just participating in a quiz show.
Yes, he is Harshvardhan Nawathe – the first crorepati of Kaun Banega Crorepati who won 1 crore in 2000. It's been 17 years since the TV quiz show Kaun Banega Crorepati (KBC) first held in India fascinated the audience. The popularity of the show and the aura of the host Amitabh Bachchan still remains the same.

Recently, Dailybhaskar.com got a chance to have a glimpse at Harshvardhan's personal life at his home situated in Nerul, Navi Mumbai. The man who is now leading a happy life with his two children and a wife had his own ups and down posts the show.

"Honestly, the journey so far has been phenomenal. KBC gave me lot of fame, money and popularity. Definitely, my physical appearance has changed but the moment, my name is taken somewhere; people recognize me. Being the first winner of KBC with 1 crore in my hand was like a miracle to me. It's been 17 years now but every moment attached to are still fresh in my mind," Harshvardhan Nawathe said in an interview.



Shedding more light on his life post KBC, Harshvardhan further added, "Can you believe it, I was given police protection, was being mobbed on the road and people would just run over me for the autographs. It was a big time party for me. I started meeting lot of big people and started socializing. I had lived a life of a superstar for a year. But yes, this stardom came with a limited life shelf."
Continue To Next Page…

Buy Best "Mosquito Repellent" In Town At Affordable Price!