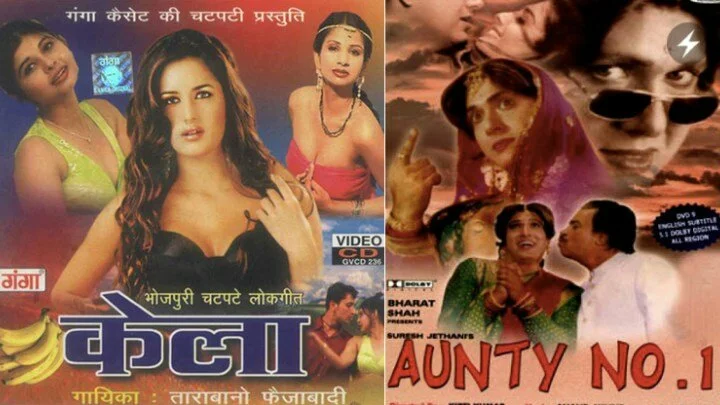 10 Hilarious Indian Movie Posters That'll Make You Kill Yourself
6) Chote Sarkar – A-list lunacy

Brownie points to you, if you knew about this crime thriller movie featuring Govinda and Shilpa Shetty. There are ludicrous facts about Chote Sarkar, like it features Govinda as the owner of Khaitan Fans, but what we dig the most is that Shilpa Shetty has made a sofa out of Govinda.


7) Fight Club – Abysmal photoshop skills

For those who've watched it, Fight Club featuring Sohail Khan, Ritesh Deshmukh, Dino Morea, Ashish Choudhary and Zayed Khan is a blasphemous remake of the Hollywood movie with same name. But the quality of photoshop cut outs on this poster is so bad.


8) Paanch Paapi – Curious case of slanting action heroes

Pahlaj Nihalani's Paanch Paapi was like a Quentin Tarantino and Robert Rodriguez collaboration with horrendous production values. But this sinful '80s pot boiler had really hilarious posters. The lot of Danny Denzongpa, Shakti Kapoor, Chunkey Pandey, Kimi Katkar and Hemant Birje look like their a little too skewered to be safe. They're armed, dangerous and unbalanced.


9) Looney lettering

This one's included for the impact made by that verbose title and the looney lettering that compliments the outrageousness of a film called Paap Ko Jalakar Raakh Kar Doonga. Talk about being a mouthful. And we totally dig Dharmendra's intense hatred for the fonts as he tries to impale the title with a spear. You go Dharamji!


10) Drag me to hell

Govinda's No. 1 tagged films were always high on suspension of disbelief, but Aunty No. 1 takes matters a bit too far. We like the idea of Govinda being a laugh riot in drag, but the sight of Kader Khan taking a peck at Govinda on this poster just gives us the creeps. Also Govinda's expressions are bit too happy and the colour schemes on the poster a bit too god awfu.