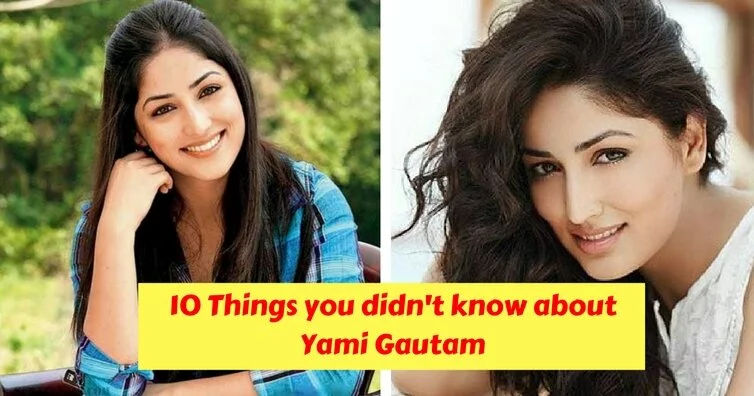 10 Things You Didn't Know About Yami Gautam!
6. Yami has worked in different languages films
Yami Gautam has worked in different language films, including Punjabi, Tamil, Telugu, Malayalam, Kannada and Hindi.


7. Yami's sister is a popular face in Punjabi cinema
Yami has a sister Surilie Gautam, who made her big screen debut with the Punjabi film Power Cut. Surilie is a popular face of Punjabi cinema.
8. Yami is fitness enthusiast
Yami is a fitness enthusiast as she maintains her diet and likes to do cardio exercises, power yoga and other physical activities.


9. Yami and Ayushmann Khurrana are family friends
Yami Gautam and Ayushmann Khurrana are family friends. They met and knows each other very well before their film Vicky Donor. Yami said that knowing Ayushmann from past really helped her in the making of the movie.

10. The actress made her TV debut with the show 'Chand Ke Paar Chalo'
She made her television debut with Chand Ke Paar Chalo, which was followed by Raajkumar Aaryyan. Following this, she played her most notable role in Yeh Pyar Na Hoga Kam, which aired on Colors. Furthermore, she participated in the reality shows Meethi Choori No 1 and Kitchen Champion Season 1.
Source: Bollywoodpapa