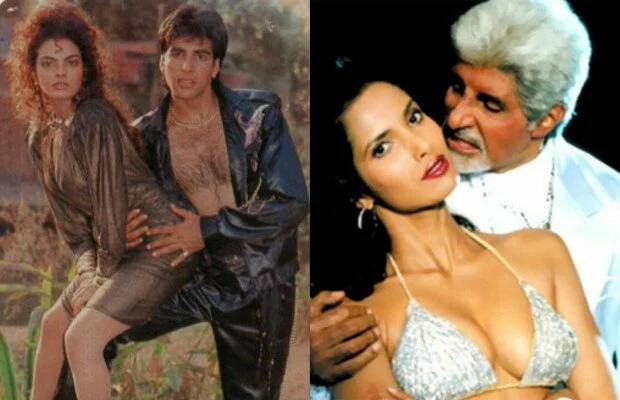 9 Bollywood Actors In B Grade Movies, WORST Decision Ever…
Bollywood actors whom you have seen on the big screen also have a secret of B grade movie. Yes just like we have grades in exam even in Bollywood movies are been grades. So B graded movies are something which lacks a good plot and mostly contains a lot of adult scenes. Shockingly there are some really good actors who have acted in B-Grade movies. Here are 9 Bollywood actors in B grade movie which will shock you.
1. Amitabh Bachchan – Big B of B-town has shocked his fans by getting into b grade movie called 'Boom' which was highly criticized.

2. Rajesh Khanna – The first super star of Bollywood who was popular for his acting and dancing stunned his audiences by acting in B grade movie 'Wafa:A Deadly Love Story'.

3. Akshay Kumar – At the Early stage of his career Mr. Khiladi of Bollywood played a role in a B-grade movie called 'Mr.Bond'. This movie was a copy of Hollywood movie James Bond.

4. Katrina Kaif – Katrina Kaif did her debut in B grade movie tiled 'Boom'. Katrina realized and gave a statement that she did a mistake by acting in this film.

5 Mithun Chakraborty – Mithun Chakraborty the disco dancer of Bollywood was seen in a B grade movie 'Classic Dance Of Love'. The role he played was of a religious instructor who gets attracted towards a dancer in the film.

Continue To Next Page…

Buy Best "Mosquito Repellent" In Town At Affordable Price!