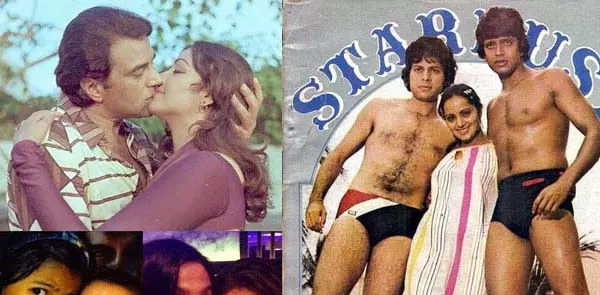 24 Pictures Of Bollywood Actors You May Have Never Seen Before
6. Yes, we are 'matching!'
Who will forget this superhit jodi of Bollywood? The superhit stars in Andaz Apna Apna none other than Amir Khan and Salman Khan. Both have their own unique style and their performances are extremely appreciated by their fans. Are not looking cool in same costume?
7. Shilpa Shetty & Remo entry in Bollywood actors amazing pictures
Any guesses who is behind Shilpa Shetty? have a closer look and let us know. Well, he is none other than Remo Fernandes. OMG! Remo is beyond our recognition.
Continue To Next Page…

Buy Best "Mosquito Repellent" In Town At Affordable Price!