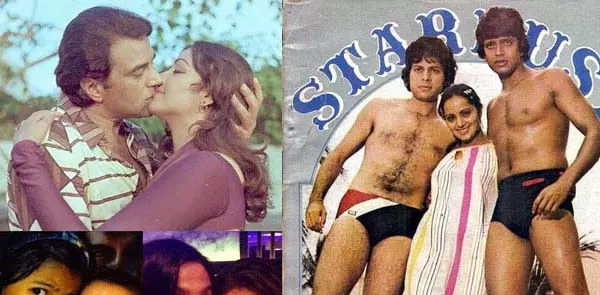 24 Pictures Of Bollywood Actors You May Have Never Seen Before
4. Sridevi- Amitabh Bachchan in the list of Bollywood actors pictures
Sridevi, a great South Indian actress ruled Bollywood for many years. she was famous as the female Amitabh Bachchan of the 1980s. Her dance numbers, performances and striking personality made her the undisputed diva of Bollywood. Amitabh and Sridevi have done many films together which includes Inquilaab, Khuda Gawah etc.. in which Khuda Gawah was a blockbuster hit.
5. The 'Akhtar' Family
Guess this famous Bollywood family? Any guesses? yes, this is the super famous Akhtar Family. Gulzar Saab in his young days, Zoya Akhtar and the cute one Farhan Akhtar. Zoya's face have not been changed till now, M I right?
Continue To Next Page…

Buy Best "Mosquito Repellent" In Town At Affordable Price!