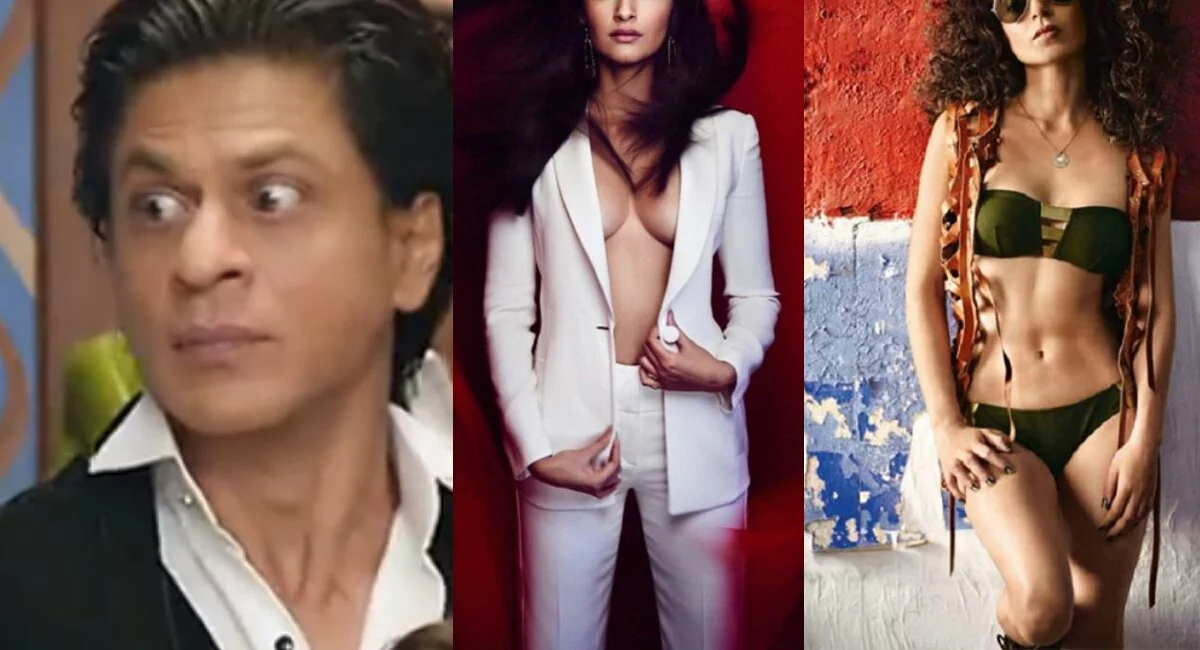 4 Famous Actresses Who Never Want To Work With Shah Rukh Khan Even In Their Dreams
Shah Rukh Khan, the king of romance! Who doesn't want to work with him? He is a superstar and to get launched with him is the dreams of many upcoming actresses. Big actresses want to work with him. But you won't believe after knowing that four big actresses of the Bollywood never want to work with him. Read out the text!
Sonam Kapoor
In her 10 years career in Bollywood, Sonam Kapoor never did a film with Shah Rukh Khan because she thinks that he is much older than her and they won't look good together.
Kangana Ranaut
In an interview with film critic Rajeev Masand, she revealed that she will never work with Shah Rukh Khan. Not even Shah Rukh Khan but she never wants to work with dominating 3 Khans including Shah Rukh, Salman and Aamir Khan. Elaborating on her no-Khans policy, the three-time National Award winner said,
"In fact, there is no longevity in working with Khans. It's the other way around. Where would it take me? Can it take me a notch higher than where I already am? It cannot! What can it give me that I have already not achieved? I can't see a single thing…if you can tell me."
Ameesha Patel
As same as Sonam Kapoor, Ameesha thinks the same. She thinks that Shah Rukh is much older than her and fans won't like their pair. However, Ameesha is not getting any work in the Bollywood these days.
Continue To Next Page…

Buy Best "Mosquito Repellent" In Town At Affordable Price!