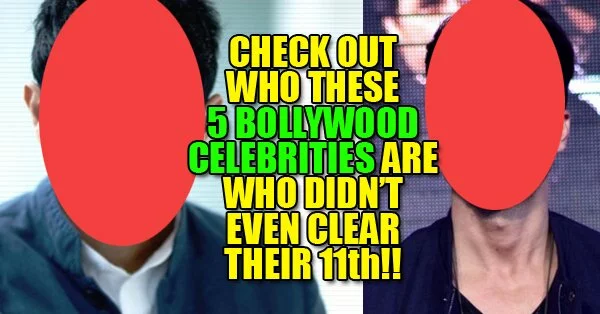 5 Bollywood Celebrities Who Did Not Even Make It To 11th Standard
Some of the most successful stars in Bollywood are not even 10th pass. But yes, they can live without it with all the stardom and success they have, they don't need any educational qualification at all. Have a look at such 5 Celebrities who didn't even make it to the 11th Standard.
1. Salman Khan
Yes!! Most of the BHAI Fans will hate me after revealing this very sensitive secret… But bhai Didn't even make it to the 9th Standard!!
2. Aamir Khan
Same goes with Aamir Fans!! The most Logical Actor Failed in his 10th
3. Karishma Kapoor
Educational Qualification: 6th Pass
Continue To Next Page…

Buy Best "Mosquito Repellent" In Town At Affordable Price!