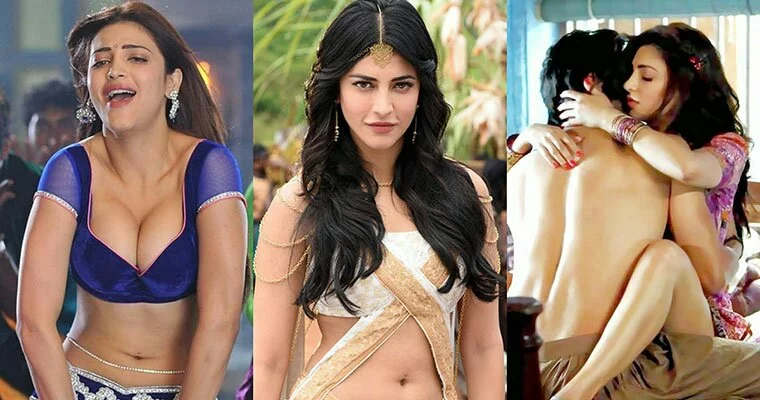 6 Big Shruti Hassan Controversies That Shocked Bollywood
Shruti Hassan is one of the best Indian film actresses in Bollywood and why not? After all she is the daughter of renowned superstar Kamal Hassan and Sarika Thakur.Apart from her film career; the 'Ramaiya Vastavaiya' girl has been in the media spotlight for various reasons like, her affairs and her link ups with co-star actors and so forth. We convey you to 6 such Headlines about Shruti Hassan controversies that Shocked Bollywood.
1. Unfavorable Nose Job
The infamous nose job certainly made an entry in the list of Shruti Hassan controversies. She recently had undergone a nose job to get that perfect look and the whole world went mad because of this. And as usual the snooping media got a hot topic to write about. The picture of Shruti Hassan's nose job went viral within no time.


2. Live-In relationship with Siddharth
The buzz was that, Shruti is in Live-in relationship with Siddharth. Back in 2011, when the duo were doing a movie rumored to be getting very close with each other. And with the time, the same was confirmed as well. The couple has to face a lot of criticism from the media and paparazzi were all gone mad over it.


3. Hot and extremely outrageous leaked Images
It was absolutely exorbitant when the hot images were leaked from the sets of "Yevadu", a Tamil movie. Shruti herself was in shock to see the most outrageous images of her from the film. The pictures were taken from angles unknown to the actress and were leaked on the social media within a very short span of time as well as making Shruti Hassan one of the most searched celebrities on the internet. The leaked photos were too steamy to handle Bollywood.


4. Link-up with the Actor Dhanush
Another story that made the entry in the list of Shruti Hassan Controversies is the famous link-up of her with Dhanush. The reports were in the air when Shruti and Dhanush, the two Sensations of South were doing the film '3' together. It was rumored that the Kolaveri-D fame Dhanush was cheating his wife Aishwarya for the hot, sensational Shruti. However, the rumor died as there lays no truth in the story. Also Aishwarya, Dhanush's wife had made statement clearing the matter.


Continue To Next Page…

Buy Best "Mosquito Repellent" In Town At Affordable Price!