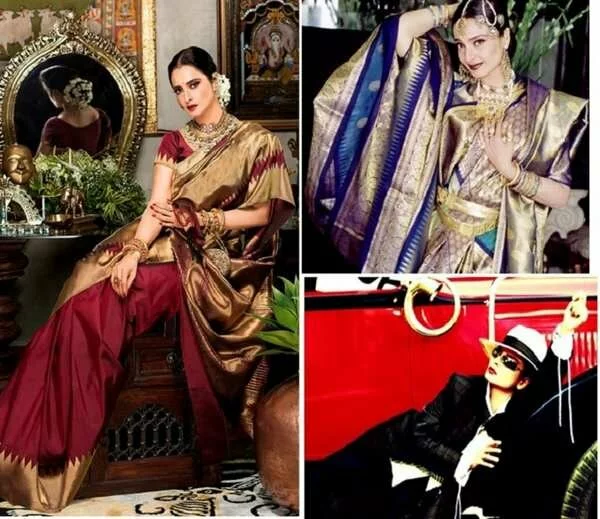 These Pictures of Rekha and the Stories Behind Them Will Definitely Mesmerize You!
From a Plain Jane rich widow Aarti to a smouldering diva Jyoti in 1988's Khoon Bhari Maang, a fifth century courtesan Vasantsena in Utsav to a Lucknowi courtesan in Umrao Jaan Rekha has always been a surprise with her diverse looks on screen. In the recent years she might not be active in movies yet she is an absolute delight to look for at award shows and events. This ethereal beauty of Bollywood turns 63 today (Oct 10).

On the occasion, we ask famous photographers who have shot with the evergreen actress to pick their best click of the actress and share interesting stories around the picture.

Subi Samuel: The Sizzling Rekha
"This picture was shot four to five years ago. I called up Rekha and proposed to her if she wanted to do an experimental shoot with me. With Rekha you don't have to discuss a theme, she does her own make up, picks her own attire and arrives on set. She also carries her changes (outfits) and does the prep all by herself sans any stylists or hair and makeup artists. The look you see in this picture is completely designed by her. This is exactly what makes Rekha – The Rekha! You cannot fool her as she knows all the angles, the lights and the camera very well. As a subject she is very involved and comes up with a lot of inputs and suggestions. I shot with her from 4 pm to 11 pm and she was all charged up the entire time."



Continue To Next Page…

Buy Best "Mosquito Repellent" In Town At Affordable Price!