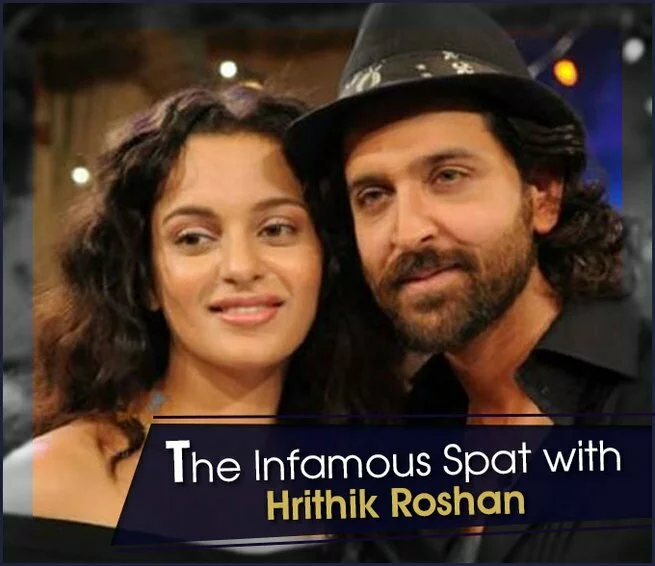 10 Controversies of Kangana Ranaut
Coming from a non-filmy background and then ruling the industry, known for fierce competition, without any godfather, Bollywood actress Kangana Ranaut is not just an example of 'rags to riches' but an inspiration to many. Besides creating a niche for herself back home, Kangana is today also a popular name across seven seas too. So, as Kangana completes 10 years in Bollywood, we trace down 10 incidents when she raised eyebrows.
The dirty legal battle between Kangana and Hrithik is talk of the town these days. From their personal mails to photographs, everything is out in the open, with the actors hitting the headlines for a new development every day.
She got romantically involved with Aditya Pancholi, during her initial days in Bollywood.
Kangana and her love affairs again became the talk of the town when she was linked with her and 'Once Upon A Time In Mumbaai' co-star Ajay Devgn, in 2010.
After Aditya Pancholi, Kangana went into the arms of Adhyayan Suman, who worked with her in the movie 'Raaz 2' in 2009. Adhyayan targeted Kangana, saying, "I was emotionally badgered because of my relationship. Kangna only knows how to use, abuse and throw. She has flooded me with abusive calls ever since the truth about her fake claims came out. I have remained silent on her abusive nature for so many years, but she is crossing all limits now. Since I haven't been taking her calls, her aides have been calling my mother and harassing her."
when she went blunt and said in a chat show, "Just good friends could be friendship plus fuck buddies. Just friends inBollywood mean fuck buddies who are little promoted."
Kangana at the Blender Pride Fashion Week 2012, in Mumbai. The actress suffered a wardrobe malfunction while walking the ramp for designer Gavin Miguel.
Continue To Next Page…

Buy Best "Mosquito Repellent" In Town At Affordable Price!