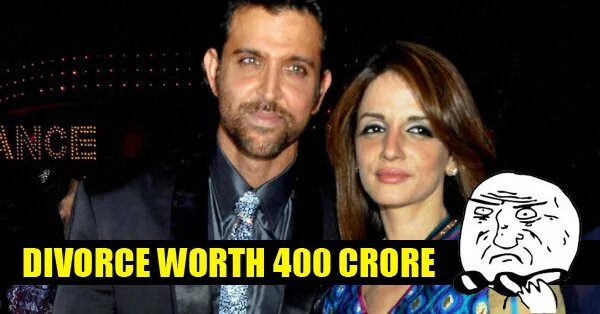 6 Of The Most Expensive Divorces In The History Of Bollywood
1. Rhea wanted to get separated with Sanjay Dutt as she was in an affair with a tennis player Leander Paes. It is believed that Sanjay Dutt settled the case by paying Rs 8 Crore as alimony and an expensive car to Rhea. This was not enough; he also paid her shopping and mobile phone bills till they were officially divorced.
[ads1]
2. Prabhudeva's wife Ramlath demanded a huge property from Prabhu when they got divorced. Ramlath demanded 20-25 Crore which included villa, two expensive cars and Rs. 10 lakh was paid separately as one time alimony.
3. Amrita Singh shock Saif's bank balance when they filed for Divorce. Sources say, Amrita demanded to pay half of his fortune as alimony.
4. Aditya Chopra was previously married to Payal Khanna, where the couple took lot of time for the official divorce as the amount demanded by Payal was too huge to Aditya to pay. The amount was so high that it is believed to be one the expensive divorce in Bollywood.
Continue To Next Page…

Buy Best "Mosquito Repellent" In Town At Affordable Price!