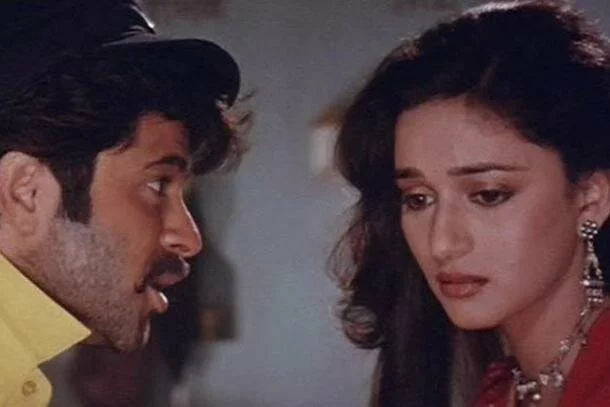 7 Times Madhuri Dixit Made Headlines For All The Wrong Reasons
The diva of Bollywood with the most charismatic smile ever, Madhuri Dixit has ruled the film industry for decades. She is counted among the most beautiful actresses of Bollywood even today. However, like other celebrities, she too has attracted media attention many times for all the wrong reasons. Here are 7 times Madhuri Dixit made headlines and shocked everyone.
1. Affair with Sanjay Dutt


Madhuri was rumored to be dating Sanjay Dutt for a while and had Madhuri's dad not objected to their relationship, their affair might have taken a different turn. Sanjay was still married to Richa Sharma when his affair with Madhuri started making headlines.


2. Link-up with Anil Kapoor
Post her split with Sanjay Dutt, she was immediately linked with Anil Kapoor. After all, her chemistry with Anil Kapoor in movies like 'Beta', 'Tezaab' and 'Ram Lakhan' was very evident and highly appreciated.


3. Cold war with Sridevi
With Madhuri's rising popularity, Sridevi felt a little uncomfortable and was not in very good terms with her. Though they exchanged pleasantries on a reality show, their rivalry was the most talked about thing in Bollywood.



Continue To Next Page…

Buy Best "Mosquito Repellent" In Town At Affordable Price!