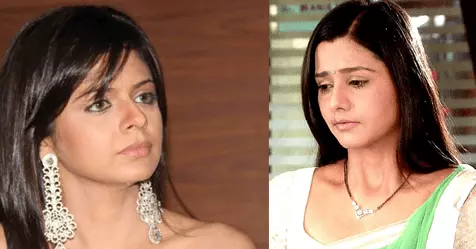 8 Actresses Who Were Physically & Mentally Abused By Their Partners!
There are numerous Television and Bollywood celebrities who have been physically abused by their ex-partners. These Women celebrities have admitted to being in physically abusive relationships. Here are some of the actresses that have come out in the media and reported about the physical and mental abuse they suffered in their relationships. Let's have a look at these actresses.
1. Daljeet Kaur
TV actress Daljeet Kaur had accused her husband Shaleen Bhanot of domectic violence and has sought justice. She had said, "She says, "Trouble in our marriage started the next day of our wedding, when my mother-in-law stopped talking to me because she wasn't happy with the wedding gifts. Status-wise, we are very different and they always knew about it. My father has three daughters and couldn't afford the kind of wedding they expected." The couple are blessed with a baby boy. Daljeet has called it quit after five years of marriage. The couple has parted ways and are living separately.
2. Rucha Gujrati
TV actress Rucha Gujrati who made her debut with Ekta Kapoor's show-Kkusum is another victim on the list. She was married to businessman Mitul Sanghavi and reportedely her marriage hit the rock bottom due to the physical and mental abuse at the hands of her husband and in-laws. According to the reports published in TOI, sources said that Rucha was tortured and badly beaten on many occasions by her husband and in-laws. The torture was to an extent that she was even deprived of meals and asked to foot the bills for her expenses.
3. Yukta Mookhey
Former model and actress who won Miss World title in 1999, married a Nagpur based buisness man, Prince Tuli in 2008. In July 2013, Yukta had registered a complaint of dowry harassment against her husband. She also accused him of years of mental and physical harassment. In 2014, the couple divorced.
4. Rati Agnihotri
Rati Agnihotri, who married Anil Virwani in 1985 filed complaint against him saying he had mentally tortured her besides assaulting her physically. She had been suffering the violence for a long time.
Continue To Next Page…

Buy Best "Mosquito Repellent" In Town At Affordable Price!