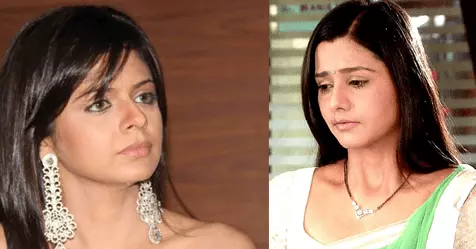 8 Actresses Who Were Physically & Mentally Abused By Their Partners!
5. Zeenat Aman
The actress Zeenat Aman was in an abusive relationship with actor Sanjay Khan who hit her following which she suffered a severe eye injury.Her second marriage to actor Mazhar Khan was also an unfortunate one as Zeenat Aman continued to face the trauma of an abusive husband until he died of cancer.
6. Shweta Tiwari
TV actress Shweta Tiwari suffered an abusive marriage with actor Raja Chaudhary who hit her repeatedly and even threatened to kill their daughter! An alcoholic, Raja confessed to Shweta about his affair with another actress. The couple is now divorced.
7. Deepshikha Nagpal
Actress Deepshikha Nagpal has filed a case under domestic violence against her ex-husband Kaishav Arora at Bangur Nagar police station, Mumbai. The actress filed a complaint against him for physically assaulting her. Deepshikha said that her husband hit him so much that she even can't speak properly.
8. Dimpy Ganguly
Everybody knows about the fight between Rahul Mahajan and his wife Dimpy Ganguly. Rahul hits Dimpy so much that she lodged complaint against him. This was not the first time he was accused of the same, as Mahajan's ex-wife Shweta Singh had also charged him of hitting her several times.