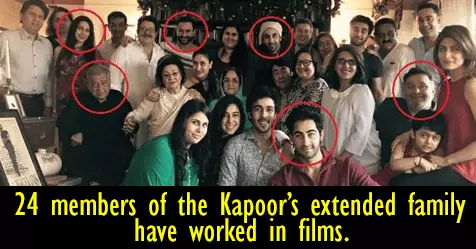 8 Guinness World Records From Bollywood, Abhishek Bachchan Made To The List Is A Shock!
KUMAR SANU

Kumar Shanu holds the Guinness Book world record for recording the maximum number of songs in a day, 28, in the year 1993.
KAPOORS – BIGGEST ON SCREEN FAMILY OF BOLLYWOOD
The Kapoor family is the biggest family of Bollywood. Since Prithviraj Chauhan first acted on the big screen in 1929, 24 members of the Kapoor's extended family have worked in films. This family has been in the record book since 1999.
KAHO NAA… PYAAR HAI (Movie)

won the highest number of awards for the movie and was added to the Guinness Book of World Records. It won a total of 92 awards.
ABHISHEK BACHCHAN
Abhishek Bachchan creat Guinness record for making the highest number of public appearances by a film star. While promoting his film 'Delhi 6′ in the year 2009.