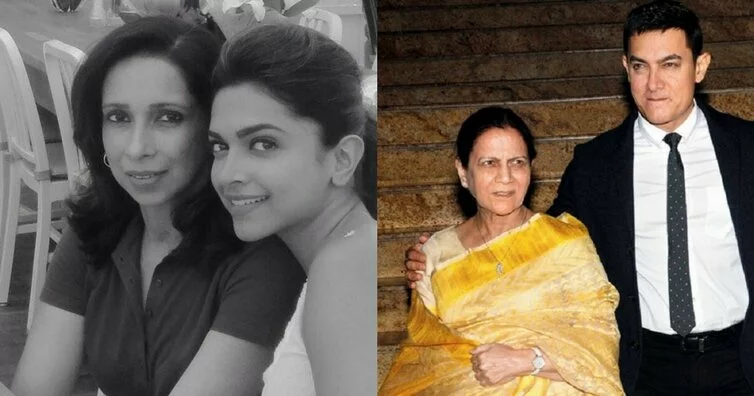 Meet Bollywood Celebrities Mothers Who Stays Away From Limelight!
It's no denying that Bollywood actors are adored by everyone, all over the world. The actors are the heart of their fans. With their professional life fans are also asked to know about their personal stars. In this article, we are going to meet you in the top 10 Bollywood celebrities who stays away from the limelight.
1. Ranveer Singh
Ranveer's Mom Anju is a homemaker who keeps a low profile and is often seen in Bollywood circles. We have often seen the Befikre star's mother through their social media and their bonding is just awesome. Ranveer says that his mom always encouraged him to move forward.
2. Deepika Padukone
Deepika Padukone's mother is a homemaker Deepika considers her mother to be a real hero in her family. Ujjala is a travel agent.
3. Madhuri Dixit
Only few people know about Madhuri Dixit's mother Snehlata Madhuri has mentioned many a times that it is her mother behind all the success she has. Snehlata is a trained classical singer
4. Katrina Kaif
Katrina Kaif's mother Suzanne Turquotte is an English lawyer and charity worker. She teaches poor children Kat loves to spend time with her mother Katrina even gave Rs 5 crore for her mother's charitable trust.
5. Vidya Balan

Vidya Balan's mother is Saraswathy is a homemaker. Vidya once asked in an interview that her mother is very strict, She did not want to give bold scenes in the film 'Dirty Picture'. Later, she gets agreed Vidya says that her mother takes care of her
Continue To Next Page…

Buy Best "Mosquito Repellent" In Town At Affordable Price!