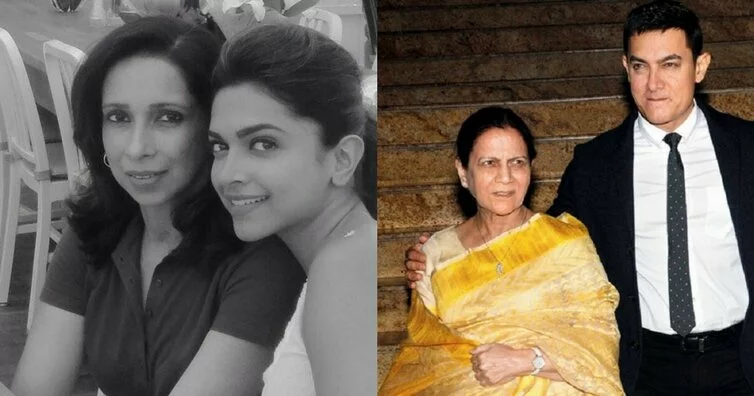 Meet Bollywood Celebrities Mothers Who Stays Away From Limelight!
6. Amir Khan
Amir Khan is known to be extremely close to his mother, Zeenat Hussain. The star admits that she had a big influence on him while he was growing up since his father, film-maker Tahir Hussain, was a busy man. The actor states his mother
Also Read: These Bollywood Superstars Defied The 'Thinking' Of People, That Only Fair Skinned People Can Be Successful In Cinema By ADMIN
7. Aishwarya Rai
Aishwarya Rai's mother Brinda is a homemaker Aish loves her mom a lot She once asked in an interview that her family has values
8. Bipasha Basu
Bipasha Basu's mother is Mamta Basu, a homemaker It is obvious to see Bipasha's love for her parents in various pictures Bipasha's beautiful mom also made a debut on the ramp, thanks to her proud daughter, Bipasha. Now we know from where Bipasha Basu gets her good looks.
Also Read: Shahid Kapoor's Younger Sister Is Extremely Gorgeous, See Photos
9. Kangana Ranaut
Kangana Ranaut's mother Asha Ranaut, is a school teacher and was the only one in the family who supported her daughter throughout. It must have needed courage for Asha to support Kangana in her Bollywood dreams in the midst of it, in the family. But, now Asha is proud of the fact that Kangana made her mark in the film industry, even though she was a rank outsider and did not know many people in the industry.
10. Sushmita Sen
Sushmita Sen's mother Subhash Sen also stands out from the limelight. Subhra is a Jewelry Designer and she has a jewelry store in Dubai.
Also Read: Shocking Facts About Sridevi's Past That Nobody Knows
[ads1]
Source