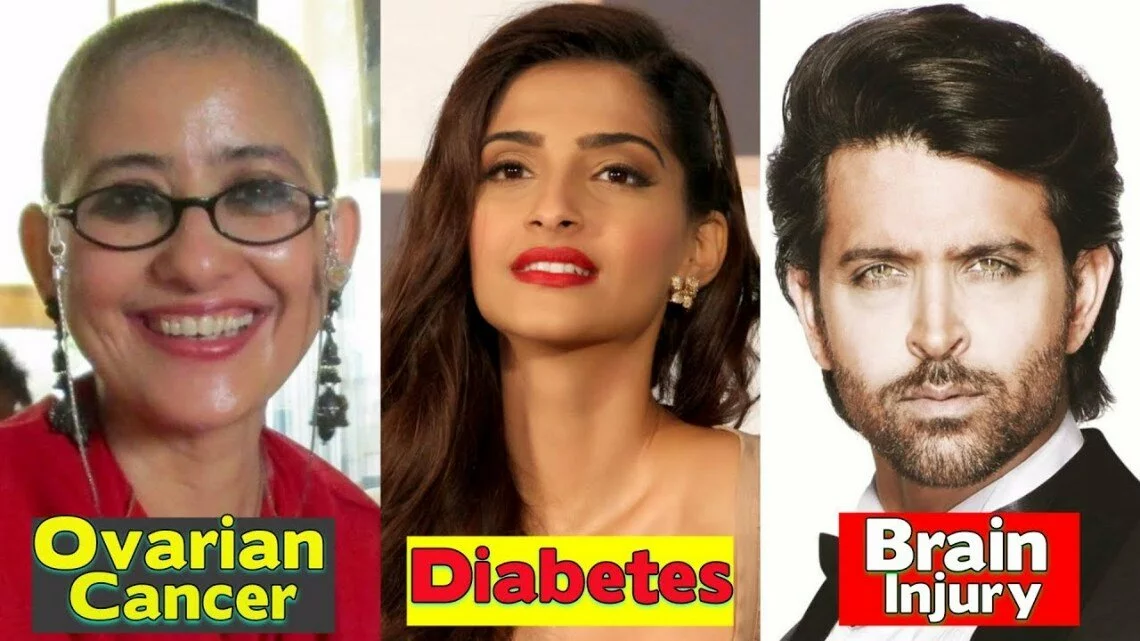 10 Bollywood Celebrities Who Suffered Serious and Deadly Diseases
7. Sonam Kapoor
Many of us don't know that fashion icon of Bollywood Sonam Kapoor has long struggled with diabetes. It is believed that she has this disease since her teenage. But due to her strict dieting plan, she is able to control the disease.


8. Salman Khan
Bollywood superstar Salman Khan was diagnosed with Trigeminal Neuralgia and is still being treated for it. This is a neuropathic disorder characterized by episodes of intense pain in many parts (jaws and cheeks) of face. But his treatment, done from USA, has helped him cure to much extent.


9. Hrithik Roshan
The actor and famous dancer, Hrithik Roshan has suffered from Chronic Subdural Haematoma. This disease is associated with traumatic brain injury. Due to this condition, the actor had severe headache and went to the hospital for CT scan and MRI.


10. Shah Rukh Khan
The King Khan of Bollywood underwent eight shoulder surgeries which including his ribs, ankle, knee, neck, eye and shoulder. He has long been suffering from a weak arm and back-pain. This is why, a doctor always present on his sets to attend to him immediately in case of any mishaps.