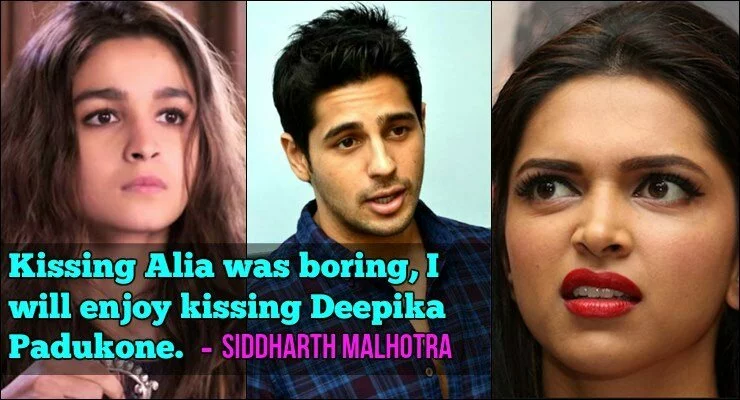 10 Most Shocking Bollywood Celebrity Confessions
We all love to keep our secrets in the depths of our hearts. Some of the individuals, in this world, remain conscious about keeping their secret with them for a lifetime, but who knows any of them may get revealed some day. The celebrities of Bollywood also have secrets just like you and me. Some of their life's facts are too interesting and surprising that you would certainly enjoy knowing about them. Here are the top 10 most shocking confessions of Bollywood celebrities.
1. Hrithik Roshan
STAMMERING MADE MY CHILDHOOD HELL.

Hrithik Roshan is one of the top notch actors and dancers of Bollywood. This beautiful celeb, on Farah Khan's celebrity chat show, Tere Mere Beach Mein, has confessed that his stammering made his childhood hell. Reminding the days of his traumatic childhood, Hrithik revealed a lot of facts about himself. This, to be honest, was a big shock for his fans.
2. Shahid Kapoor
IF MY DIRECTOR WANTS ME TO WORK WITH A COW OR A BUFFALO, AS AN ACTOR, I AM READY TO DO IT.

We all know that Shahid Kapoor has been in strong love affair with Kareena Kapoor, and adorable actress of Bollywood. After their breakup, Shahid as questioned that would he work with Kareena, for which he said that he is a professional, and would certainly if asked so.
3. Ranbir Kapoor
YES, I HAVE CHEATED ON SOMEONE.

Ranbir Kapoor and Deepika Padukone remained in love affair for about two years. Ranbir, in one of his interviews, said that he is really ashamed of cheating on Deepika. He further said that the moments he spent with Deepika were totally immature, but now Ranbirs is serious for Katrina Kaif.
4. Sidharth Malhotra
KISSING ALIA WAS BORING, I WILL ENJOY KISSING DEEPIKA PADUKONE.

Sidharth Malhotra has been one of the hottest young actors of Bollywood. In an interview, he was asked about how did he feel while kissing Alia Bhatt in Karan Johar's Student Of The Year. Sidharth replied that it was too boring, I would have kissed Deepika instead who is prettier than Alia.
5. Vidya Balan
I PAID BRIBE FOR MY NEW HOUSE.

Vidya Balan is one of the most beautiful and versatile actresses of Bollywood. She has seen many ups and downs in her life. For her fans, it was very surprising to know that Vidya Balan paid a bribe for her new house at a public awards event. She has been one of the most talked about celebrities of Bollywood ever.
Continue To Next Page…

Buy Best "Mosquito Repellent" In Town At Affordable Price!