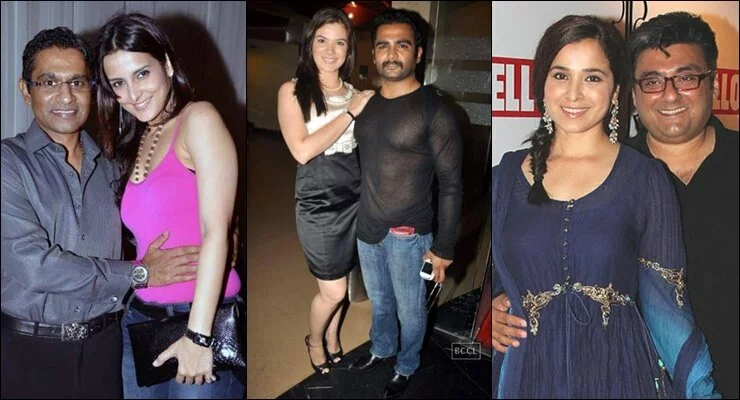 12 Major Awkward Looking Couples Of Bollywood, Couple At No. 3 And No. 8 Will Blow Your Mind!
Bollywood has always dealt with the strange, weird, and crazy facts to believe. The celebs have always been in the limelight for some or the other unique news. There are a few couples who are truly meant to be love birds.
Bollywood's 12 Major Awkward Looking Couples:
1. Sridevi and Boney Kapoor:

When the hot and sizzling Sridevi married Boney Kapoor, the whole industry was kind of in a dilemma. She broke many hearts to marry someone who did not match her personality traits at all.
2. Tulip Joshi and Captain Vinod Nair:

When the stylish girl Tulip Joshi married a simple man Captain Vinod Nair, the industry got another shock of the year.
3. Sachin and Urvashi Sharma:

The famous Bollywood actress Urvashi Sharma married the film actor and producer, Sachin Joshi.
4. Nargis Fakhri and Uday Chopra:

The American model and actress has worked in many films together. Uday too has acted in a couple of movies. Although, the couple is a mismatch in terms of looks and personality.
5. Juhi Chawla and Jay Mehta:

The young sizzling actress, Juhi Chawla married business tycoon Jay Mehta, famous by the Mehta Group of Industries. Juhi is much younger to Kay, but as they say love is blind.
6. Anurag Kashyap and Kalki Koechlin:

A dark looking man married a fair princess, Kalki Koechlin. But, color and race doesn't matter when it comes to true love. Although, they are officially divorced now.
Continue To Next Page…

Buy Best "Mosquito Repellent" In Town At Affordable Price!