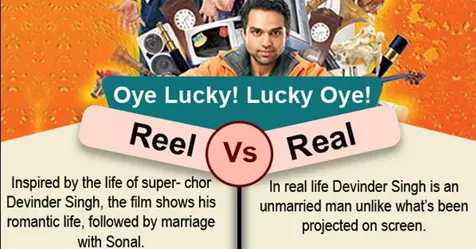 15 Bollywood Movies Based on 'True' Events That Were Factually Wrong
Biopics are something that act as the mirror of the society. And in last 1 decade Bollywood has managed to give us insight of inspirational and notable side of Indian society. Though, to make the story more eye grabbing, a bit controversial, film makers many times distort the facts in the Biopic. So, to list out those changes in many Biopics here is the graphic representation below.
#1.

#2.
#3.
#4.
#5.
#6.
#7.
Continue To Next Page…

Buy Best "Mosquito Repellent" In Town At Affordable Price!