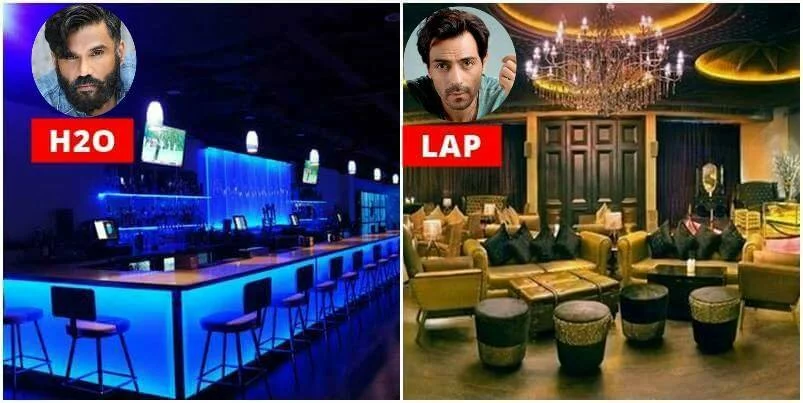 Did You Know These Bollywood Celebs Own Very Popular And Lavish Restaurants Too? Take A Look
Bollywood is one of the largest film industries in the world. We in India love our Cinema and Cricket to the core. Every actor related to these two professions are very famous in the country. The actors and actresses working in the industry have a huge fan base. There are some famous celebrities, who do other things in addition to acting. Many celebs are into the restaurant business. Due to their popularity, their restaurants are also very famous. These side businesses sometimes come very handy, as their career declines after certain times. You will be surprised to know that these Bollywood celebs have their investment in aboard as well.
We are counting down the famous celebrities, who are also the owners of famous restaurants.
Asha Bhosle: Asha's
Asha Bhosle doesn't need any introduction, she is one of the most popular and renowned singers in India. She has won millions of hearts with her mesmerizing voice. The legendary singer opened her restaurant in Dubai. After getting good appreciations for the restaurants, she opened two more in UK and Muscat.
Dharmendra: Dharam Garam
The full name of this restaurant is Dharam Garam- Dhaba Te Theka. The name itself gives Punjabi feel. This place has awesome Dharmendra theme. Multiple posters of popular characters played by the legendary actor are hanging. You will also find some of his most famous dialogs. One of the unique items in the menu is desi-themed mocktails.
Suniel Shetty: H2O
Suniel Shetty is a very popular businessman and actor. He has multiple businesses under his belt. He is the owner of a most popular pub in Mumbai named H2O. The pub is very famous among commoners as well as Celebes. This place is known for awesome views and some water sports activities. If you haven't visited this place, you must go and enjoy your life.


Continue To Next Page…

Buy Best "Mosquito Repellent" In Town At Affordable Price!