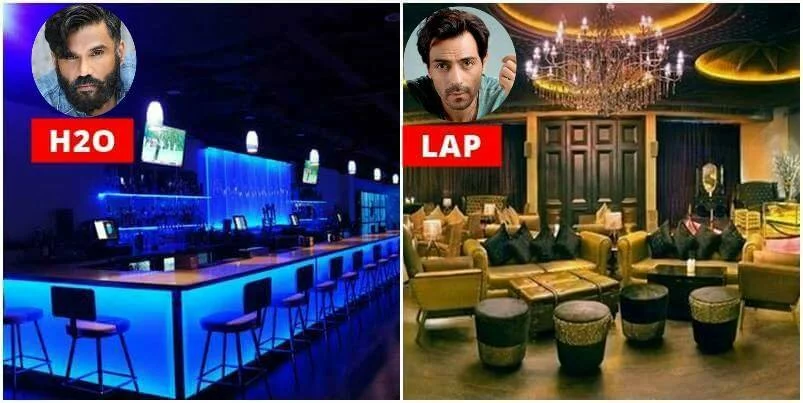 Did You Know These Bollywood Celebs Own Very Popular And Lavish Restaurants Too? Take A Look
Sohail Khan: Club Royalty
Club Royalty is one of the most happening and popular pubs in Mumbai. Sohail Khan bought this club from Shilpa Shetty Kundra. It is one of the best places to experience European style clubbing.
Arjun Rampal: Lap
Arjun Rampal started this restaurant way back in 2009. It is one of the best hangout places in Delhi. The actor has taken all possible measures to make this venture popular. If you love disco, you should definitely visit this place.
Dino Morea: Crepe Station Café
Dino Morea was a hot property once upon a time, but that has changed. Dino Morea is the co-owner of Crepe Station Café, which is spread all across India. It serves many European and French dishes. The restaurant is best known for mouth-watering French crepes, which includes cakes and Waffles to name a few.
Bobby Deol: Someplace Else
Bobby Deol does know how to take care of people. "Someplace Else" is a very awesome place to hang out. The contemporary interiors coupled with beautiful lighting will definitely set your mood. It offers a wide range of Indian and Chinese food.
Chunky Pandey: The Elbo Room
It is a very good place if you are looking to spend some quiet time. It offers good foods along with cocktails and mocktails.