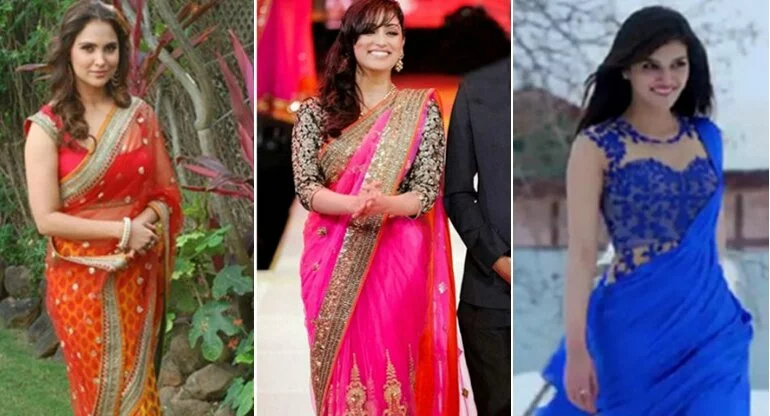 Times Bollywood Actresses Wore Weird Sarees, Bizarre!
Their moment of insanity leads them from being a fashion icon to a complete fashion disaster. Their weird hairstyles, accessories, and sometimes weird clothes gain a fair share of criticism for them. This time, it's not a gown or a dress but sarees that made these fashion icons look like a disaster. Have a look at the funny and silly sarees sported by these Bollywood divas on various important occasions.
Sonam Kapoor Sonam Kapoor is recognized as a fashion icon in the industry but with this, she looks more like an insensible woman with no fashion sense at all. This somehow wavered her image as a fashion icon.

And the disaster occurs again..Vidya wore this saree on the occasion of Filmfare 2013 and was heartily criticized by the fashion critics

Hema Malini Hema Malini looks superb in sarees, but she should look at what she is wearing. This weird blue and pink combination in a saree is a complete shame in the name of fashion

And it was not the first time, she wore something like..this is again the second time when she made us question her so-called superb fashion sense. This saree she sported in Karan-Bipasha's wedding and easily became the part of fashion criticism.

Continue To Next Page…

Buy Best "Mosquito Repellent" In Town At Affordable Price!