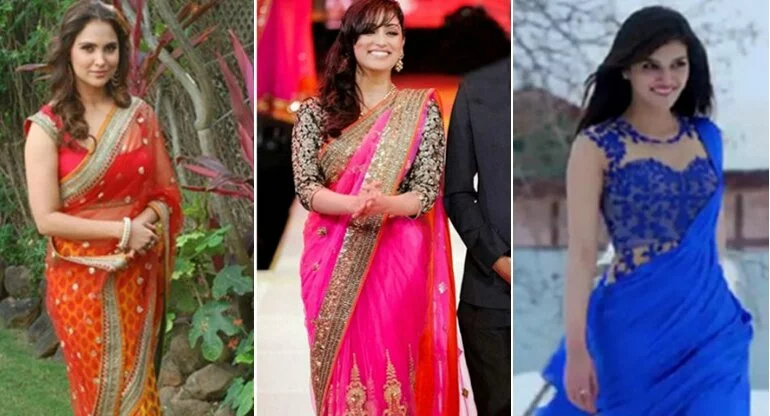 Times Bollywood Actresses Wore Weird Sarees, Bizarre!
Vidya Balan Vidya Balan is not very much appreciated for her fashion sense, but she carries Indian dresses with elegance. But this picture of hers is making us think twice about that statement.

Amisha Patel It's not for the first time that Amisha gives us a severe heart attack with her style blunder. This is again an example of her failure regarding and especially with sarees.

Madhuri Dixit The dhak-dhak girl is known for increasing heartbeats. But this time, she took it way too seriously and literally raised heartbeats or rather gave a heart attack with this outrageous turquoise saree of hers.

Kareena Kapoor The very beautiful Kareena Kapoor can also prove to be a fashion disaster sometimes. She can also make some ugly mistakes on fashion. Though she still carries this saree with style.