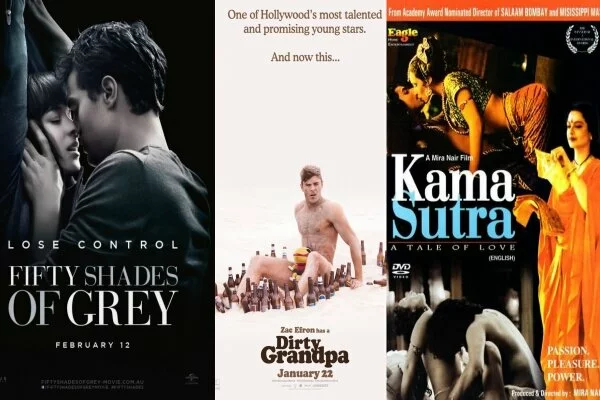 Too Much Nudity: 10 International Films on Which Censor Board of India Put a Nationwide Ban
6) Blue Jasmine (2013)
The anti-tobacco adverts being inserted into scenes where characters smoke became the reason for its ban. The Indian government requires cinemas to play the adverts before and during any films that feature smoking scenes but the veteran filmmaker refused to make 'customisations'.
7) Kama Sutra: A Tale of Love (1996)
As the name is Kama Sutra, the Censor Board termed it 'explicit', 'unethical' and 'immoral'. It was, however, later released with a 2-minute cut of nudity.
8) Water (2005)
It faced numerous oppositions when it was filmed in Uttar Pradesh as it was based on the life of widows in the rural areas. Banned by the Censor board, it was released much later in 2007.
9) Indiana Jones and the Temple of Doom (1984)
This movie showed the Indian culture in a negative way and the reason was strong enough for the Censor board to ban the movie.
10) India's Daughter (2015)
It was based on the much-talked Delhi gang-rape of 2012. The reason behind its ban was perceived negative public sentiment including remarks defending the rape.
Also Read: Salman Khan Wanted to Marry This Superstar Actress With Whom He Never Had a Single Movie But Her Father Rejected Him
[ads1]
Source