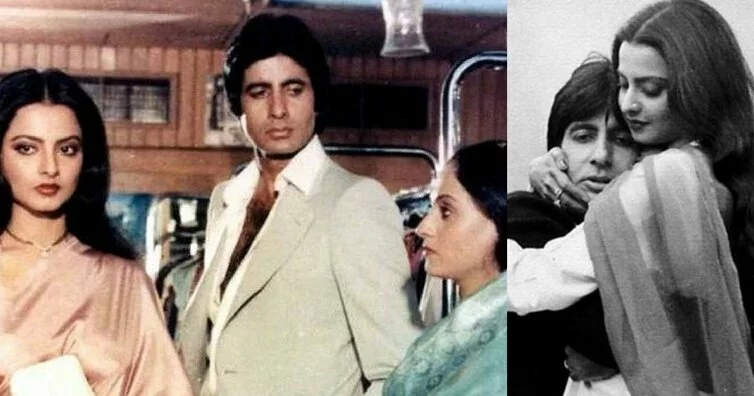 Truth Behind The Tragic & Unfortunate Love Story of Rekha And Amitabh!
When Jaya came to know about their relationship
It was reported that after this incident, Jaya Bachchan invited Rekha home for dinner and told her candidly that she would never leave her husband whatever may happen. And likewise, Jaya kept her promise till the very end. Rekha finally realised that she either want to be Mrs. Bachchan or stay single!
Their last movie together
Rekha didn't want to be termed as the "other woman" and preferred to walk away from Amitabh's life. 'Silsila' was their last movie together and had Amitabh, Jaya and Rekha playing their respective roles as it was in real life. Yash Chopra had revealed that he was always on tenterhooks as it was their real story being depicted on screen.


Rekha's revelation of their relationship
Their love story faded eventually and Amitabh never spoke of it in public till date. However, Rekha opened up in an interview to Filmfare about their romantic involvement and said, "Why should he have not done it? He did it to protect his image, his family and his children. Why should the public know of my love for him or his love for me? I love him and he loves me- that's it! If he'd reacted that way towards me in private, I would have been very disappointed. Mr. Bachchan is still old-fashioned. He doesn't want to hurt anybody so why to hurt his wife?"
The Silsila ended…
Their love story could not blossom into a flower and it left behind its never ending aroma of true love. After all, true love is not always about having your love by your side, sometimes seeing your lover happy is what makes you happy.