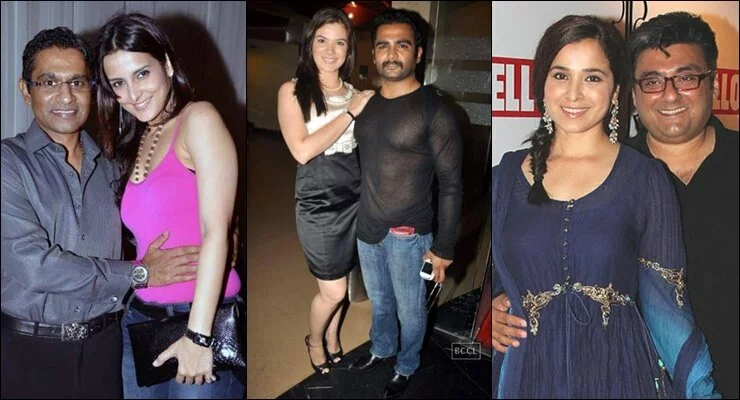 12 Major Awkward Looking Couples Of Bollywood, Couple At No. 3 And No. 8 Will Blow Your Mind!
7. Farah Khan and Shirish Kunder:

Both have good years of age gap. Farah looks senior to him in all aspects. They both have triplets out of their wedlock and still going strong in their love relationship.
8. Simon Singh and Fahad Samar:

Simon Singh the gorgeous girl is dating Fahad. Both of them really look absurd together as Simone seems pretty hot to handle for her looks.
9. Rani Mukherji and Aditya Chopra:

Aditya always looked conscious to pose with Rani. Her voluptuous looks and her graceful figure would surely make him consult a stylist to pose with his pretty wife.
10. Sajid Khan and Jacqueline Fernandez:

This may look absurd to digest, but it is a fact that Sajid Khan and Jacqueline really looked weird as a pair. They both have dated each other for a long time.
11. Arpita and Aayush Sharma:

Salman Khan's sister Arpita Khan has already suffered from a traumatic experience facing several negative comments about her looks and her husband's choice.
12. Kim Sharma and Ali Punjabi:

Kim Sharma, the gorgeous babe got married to an average looking guy, Ali Punjabi.